Instead of masking your baby's sensitive skin with diaper cream. Let's take a look at what is causing skin sensitivity. Then we will be able to determine which diaper brands would be the best choice for your baby.
Did you know your baby's skin is the largest organ in their body (and yours too)? If your baby's skin
is irritated
there is
probably
a good reason.
How to choose a diaper for your baby's sensitive skin
First off you'll want to find a diaper that does not contain the following chemicals. These are the chemicals in diapers that most likely are causing your baby's skin sensitivity
Chlorine Free 
Fragrance-Free 
Free of Sodium Acrylate
Below, we will explain each of these chemical factors in greater detail.


Why is Chlorine in Diapers?
Chlorine is a harsh chemical that
is used
to "bleach" diapers.
This is the same harsh chlorine that you may have in your house and use as a strong cleaning agent.
When baby diapers are "bleached" residual chemicals from the bleaching process can irritate the baby's skin
.
As a result of parents becoming concerned and aware of chlorine in diapers. Several diaper manufacturers are starting to offer a chlorine-free diaper alternative.
Can Fragrance Irritate My Babies Skin?
Any fragrance that is not
naturally
occurring
is made
from some type of "chemical soup". One of the chemicals in fragrances is phthalates. You can read more about phthalates at one of our favorite resources Safemama.
Babies with sensitive skin can react to one or more chemicals used to make the fragrance. The reaction can come in the form of a rash or general discomfort and irritation.
What is Sodium Acrylate, and why is it in Diapers?
Sodium Acrylate is a super absorbent chemical. It is a polymer used in diapers to absorb the baby's urine and keep wetness away from the baby's skin.
The problem is sodium acrylate is so good at absorbing wetness that it can actually dry out your baby's skin. In turn, making your baby's skin sensitive.
Best Diapers for Sensitive Skin, Top Picks
Baby Diapers, Size 3 (16-28 lbs) 184 Count- Babyganics Ultra Absorbent, Unscented, Made without Chlorine, Latex

We love BabyGanics because it contains no Sodium Acrylate, Chlorine, or Fragrance. The pricepoint is also reasonable.

Buy Now

We earn a commission if you click this link and make a purchase at no additional cost to you.

06/01/2023 06:23 am GMT

Eco by Naty Baby Diapers - Plant-Based Eco-Friendly Diapers, Great for Baby Sensitive Skin and Helps Prevent Leaking (Size 4, 156 Count)

Naty's diapers contain zero sodium acrylate, chlorine or fragrance. Another cool feature is zero oil-based plastic on baby's skin.

Buy Now

We earn a commission if you click this link and make a purchase at no additional cost to you.

06/01/2023 06:50 am GMT
Click here to view our complete diaper comparison chart. This diaper comparison chart is designed to help you find the best disposable diaper option for your baby.
Your baby may have an allergy to other ingredients found in your diaper. Consult with your doctor and check out our Diaper Resources for additional information.
Diaper Resources:
Our Disposable Diaper Comparison Guide is a great resource that compares diaper brands for things like cost, latex, fragrance, and even wetness indicators.
If you are considering switching to a cloth diaper head over to our Cloth Diaper Guide.
Kristie Turck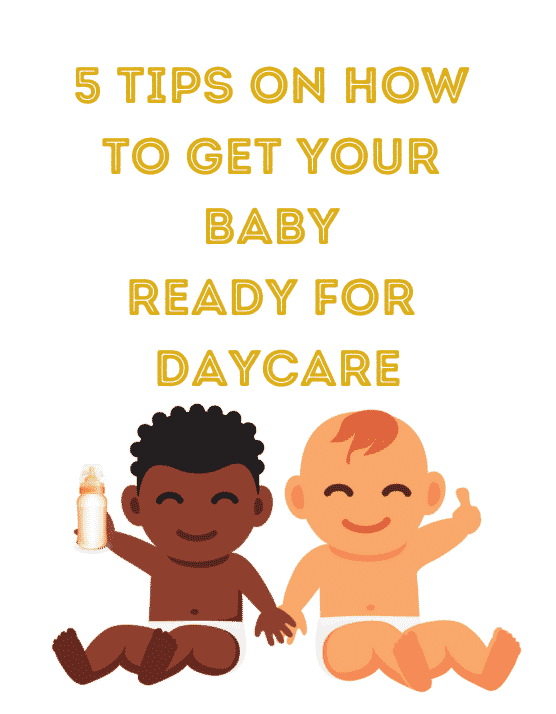 5 Tips On How To Get Your Baby Ready For Daycare
Download this cheat sheet and make transitioning to Daycare a breeze
By subscribing, you agree to get emails from The Glass Baby Bottle. We will respect your privacy and you can unsubscribe any time.