Coterie diapers
Coterie diapers are the perfect blend. Both of eco-friendly and gentle for even the most sensitive babies' skin. One of our favorite features is the Coterie diaper is designed for both day and nighttime use. No more switching between day and night diapers!
Pros and Cons of Coterie Diapers
Pros include:
Perfect for both daytime and nighttime diapering.
The ingredients!
Better for the environment. Eco friendly and the company also donates a portion of proceeds to ____
Easy to use subscription service with a texting feature for easy diaper re-ordering.
Cons Include:
Coterie Disposable Diapers Include the Following Features:
Wetness indicator
Plant-based materials
Fragrance-free
No Harsh chemicals
Eco friendly
Extra absorbent core helps limit leaks
Super soft
Chlorine-free no chlorine bleaching used during manufacturing
No Heavy metals
Paraben-free
Dermatologist tested
Hypoallergenic
Is there a Coterie Overnight Diaper?
Because the regular diapers are super absorbent. There is no need for a special overnight diaper.
Where can I buy Coterie Diapers?
At Wholefoods and the Coterie website. If you are new to Coterie diapers you can purchase a trial pack and take them for a test drive. The trial pack lets you choose two different sizes so that you can make sure you have the perfect fit.
Be sure to add a few packs of wipes to your order.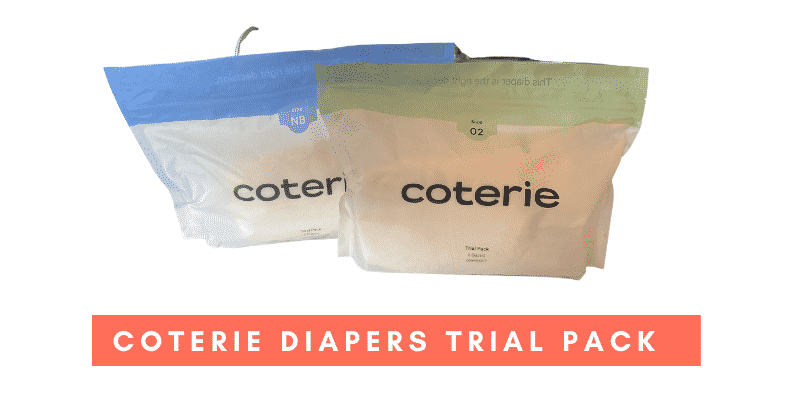 Are Coterie Dipaers sold on Amazon?
Currently, Coterie diapers are not sold on Amazon. You can buy them from the Coterie website and easily set up a subscription plan so that you never run out. If you are dead set on buying a diaper from Amazon your best options include Dyper and Honest Diapers
How many diapers are in a pack of Coterie?
Like all diapers, this depends on the size diaper. The smaller the diaper the more in a pack.
Keep in mind these diapers are sold in 6-packs. Each 6-pack will be enough diapers for roughly 4 weeks.
With Coterie the size per pack is:
new Born / Size 01 pack include 192 diapers per 6-pack
size 1  pack include 198 diapers per 6-pack
size 2 pack include 186 diapers per 6-pack
size 3 pack includes 168 diapers per 6-pack
size 4 pack include 150 diapers per 6-pack
size 5 pack include 132 diapers per 6-pack
size 6 pack include 108 diapers per 6-pack
" alt="coterie diapers per pack" />
Does Coterie Offer Discount or Promo Codes?
We have a special Promo code for $20 off your first purchase.
Be sure to pick one time instead of auto-renew and then enter THIS promo code at checkout.
Also, they have a refer a friend program where you and your friend both receive $10 off your first purchase. Here is a link to learn more.
Where are Coterie Diapers Made?
Coterie diapers are made in Canada. The wipes are made in the USA.
Coterie Diaper Size Chart
Wouldn't it be nice if diaper sizes were like shoe sizes? Universal.
Each diaper manufacturer has its own unique sizing. If you are having trouble finding the Coterie size chart here is an image from the Coterie website. You can also view the image on their website by clicking HERE.
" alt="Corterie size chart" />INSERT SIZE CHART
Are Coterie Diapers Expensive?
You can expect to pay slightly more than your average diaper. Which overtime adds up. But, the upside is that your baby won't need a separate overnight diaper. Overnight diapers tend to be more expensive than their regular counterpart.
" alt="coterie baby diaper price" />
Are Coterie Diapers Good Choice for My Baby?
Yes. They are a nice clean alternative to most name-brand diapers. Suer soft and wonderfully simple with no harmful chemicals, what's not to love. If the price is off-putting. I'd suggest looking into a similar yet less expensive brand like Dyper.
Are Coterie Diapers TCF?
TCF stands for Totally Chlorine Free.
Find a picture of Totally Chlorine Free Seal
" alt="tcf in coterie diapers " />
What are Coterie diapers made of?
Coterie uses a three-pillar approach when it comes to diaper safety.
First, they carefully choose only the best diaper materials based on performance and composition.
Next, they third-party test the diapers by two different laboratories in Europe to make sure they are free from 50 different compounds, including formaldehyde, dioxins, bisphenol a, and f, phthalates. Just to name a few, for the complete list click here or visit their website.
The diapers are then evaluated by dermatologists in controlled clinical tests.
To learn more about Coteries' vigorous approach to diaper safety click here or visit their website.
" />
How does the Coterie diaper subscription work?
Their website is pretty straight forward and set up a diaper subscription should take less than 10 min.
Add to this section if its easy to cancel the subscription
How does Coterie ship their diapers?
More Disposable Diapers Reviews
Check out our
Disposable Diaper Guide, we compare numerous diaper brands
Diapers for Sensitive Skin Guide
Kristie Turck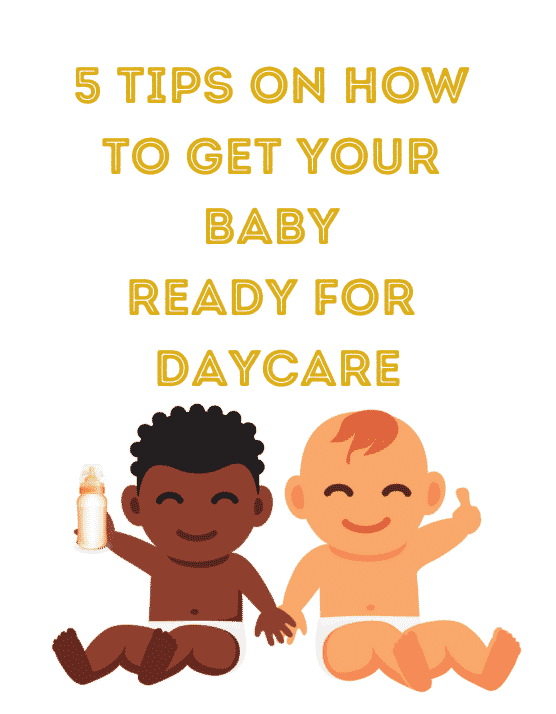 5 Tips On How To Get Your Baby Ready For Daycare
Download this cheat sheet and make transitioning to Daycare a breeze
By subscribing, you agree to get emails from The Glass Baby Bottle. We will respect your privacy and you can unsubscribe any time.