by Kristie Turck
|
Last Updated:
October 23, 2017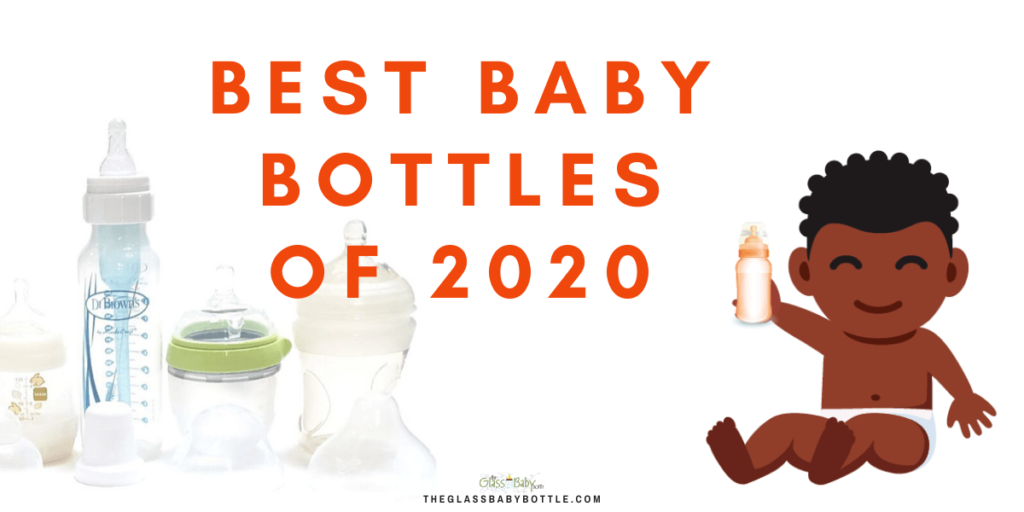 What are the best baby bottles 2021.
Hands down it's a bottle that your baby will take with ease. 
But, there are some other features to keep in mind when you shop for a bottle. Who knew something as simple as a baby bottle could be so complex! 
Features to consider when shopping for baby bottles:
As few parts as possible.
Easy to read markings.
Easy to read nipples.  When you get to a certain point you will end up having different stage nipples, which control the flow. It makes a huge difference if the nipples have markings that say what stage or level they are.
Does not leak.
Easy to clean.
Easy to store. There are so many different bottle designs, thinking about where you are going to store them will help.
Grow with baby. Several clever brands have designed bottles that can be repurposed as sippy cups. 
Pumping Moms, do you want to pump directly into the bottles?
Are your baby bottles compatible with your pump, check here?  Or click here to see which breast milk storage bags are compatible with your breast pump?
As an Amazon Associate, I earn from qualifying purchases. Some links may be affiliate links. We may get paid if you buy something or take action after clicking one of these.
Best Baby Bottles
Listed below are our favorite baby bottle options, as well as tips and tricks for helping make sure you pick the best baby bottle for your baby!
Babies have big personalities and what might be the best baby bottle option for your friend's baby, may not work for yours. Be patient. We are confident you will be able to find one that works for you and your baby.
Comotomo Baby Bottles:
Made from silicone these bottles are a great lightweight alternative to plastic bottles (which can leach chemicals).
Comotomo bottles have a wide opening making them easy to clean and are dishwasher safe.  Babies love the nipples on these bottles, just read some of the reviews on Amazon and you'll understand why it is in the top ten bottles sold on Amazon.  
What would make this bottle even better would be if Comotomo offered breast pump adapters! There are plenty of pumping moms out there who would love to be able to pump right into their Comotomo bottles. For now, breast pumping moms will enjoy the wide opening which makes it easier to pour the breast milk into.
Update! Here is how to use Comotomo Bottles with your breast pump.
We earn a commission if you click this link and make a purchase at no additional cost to you.
Philips Avent Baby Bottles:
Philips Avent baby bottles have been around for decades and have seen many changes in design.  The current Avent bottle has a sleek look and is available in both plastic or glass options. This is a wide neck bottle and with the purchase of a breast pump adapter ( click here to find out which one you will need ), you can easily pump right into these bottles.
We earn a commission if you click this link and make a purchase at no additional cost to you.
Lifefactory Baby Bottles:
​Lifefactory baby bottles are made from top-of-the-line materials. These tempered glass baby bottles can be pumped directly into.
Also, you can then freeze the bottles and even heat them in hot water without worrying about the glass breaking.  While these bottles are on the pricier side, keep in mind that you can later buy sippy cup spouts that will turn the bottles into sippy cups.  After the toddler stage, you can continue to use these with a solid cap lid for juices, drinks, and snacks!  The nipple is a pretty common regular neck size. If your baby does not take well to the nipple, try one of these other compatible nipple brands, Baby Bottle Nipple Compatibility Chart.
We earn a commission if you click this link and make a purchase at no additional cost to you.
Evenflo Baby Bottles:
​Evenflo baby bottles are among the most affordable brand of bottles.  You can buy Evenflo bottles pretty much anywhere, making it easy to get replacement parts or upgrade your baby to a faster nipple.  
Evenflo bottles are offered in plastic or glass, of course, we prefer the glass option (which is made in Mexico).  Both the plastic and glass bottles are interchangeable, so you can mix and match.  The price on Amazon for a 6 pack of Evenflo glass bottles is usually right around $12 and special covers can be purchased to help minimize breakage.  If you prefer plastic the price is about the same with a six-pack of bottles costing right around $10.
We earn a commission if you click this link and make a purchase at no additional cost to you.
Boon NURSH Baby Bottles:
The Boon NURSH reusable bottle has a silicone pouch inside the bottle that collapses as your baby drinks.  This anti-colic silicone baby bottle (we love silicone) is a favorite among breastfeeding moms.
We earn a commission if you click this link and make a purchase at no additional cost to you.
Other Baby Bottle Considerations:
Here are some things to consider Before buying your babies bottles:
Will your daycare allow that type of bottle you want to use?  For example, some daycares might not allow glass bottles.
Will your baby bottles work with your breast pump?  Don't worry we got you covered on this one, just head over to our Breast Pump / Baby Bottle Compatibility Guide
What if my baby does not like the baby bottles I bought?
It is most likely that your baby does not like the nipple, not the actual bottle itself.  You can use our Baby Bottle/ Nipple Compatibility Chart to see if there are other brands of nipples that will fit onto your baby bottles.  This is a quick, cost-effective way to keep your current baby bottles.