Our Breast Pump Comparison Guide will help you determine the best for your needs.
Breast pump options include a manual breast pump, single breast pump, and a double breast pump.
Compare the different breast pump options.
1. Manual Breast Pumps
Perfect for the occasional pumper.
This is for a mom that might need to pump a bottle once a day or every blue moon. This style pump is small, lightweight, and easy to transport in any diaper bag. These manual pumps either come with a grip that you squeeze to express your breast milk or create their own suction.
Manual breast pump that creates its own suction.
A good option is to purchase a 100% silicone breast pump, that creates its own suction. We recommend the NatureBond Silicone Manual Pump made of 100% food-grade silicone. It's easy to use and comes with a storage pouch. Furthermore, it is dishwasher safe as well as it can be boiled to sterilize. While the pump does come with a lid, we recommend pouring your fresh pumped milk into a baby bottle or milk storage bag for safe transport.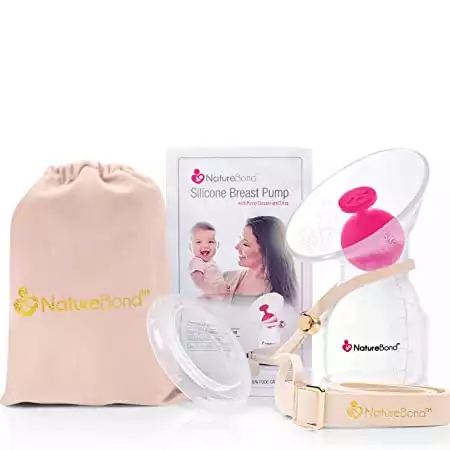 We earn a commission if you click this link and make a purchase at no additional cost to you.
TO OUR READERS: As an Amazon Associate I earn from qualifying purchases. Some links may be affiliate links. We may get paid if you buy something or take action after clicking one of these.
Manual breast pump where you are in control of the suction.
If you prefer a manual pump where you are in control of the suction. The is a good option.  As with the pump above we recommend pouring your breast milk into baby bottles or milk storage bags for safe transport.
2. Single Breast Pumps
Single breast pumps are a good option for moms that are part-time pumpers. If you need to pump once or twice a day this may be the option for you. The downside with a single pump is that you can only empty one breast at a time. If you are having a hard time choosing between a single or double breast pump we would advise going with the double. The price difference between a single or double is in general not that big of a difference.
3. Double Breast Pumps
Double breast pumps are perfect for anyone that needs to pump daily or is planning on returning to work. Be aware that not all double pumps are the same. A good thing to look for is a hospital-grade double breast pump. The motors on these are designed to have maximum suction enabling you to pump at peak efficiency.
4. Hospital Grade Breast Pumps
5. Wearable Breast Pumps
This is STEP 1 of our 7 Step process that will assist you in purchasing the best breast pump for your needs Click here to see our 6 Step Guide.
UP NEXT: We will cover all aspects from the best breast pump to bottle choices that will best suit your lifestyle. Read Which Breast Pump Is Best For Me, Seven Steps to finding the perfect Pump and Bottles
​
Kristie Turck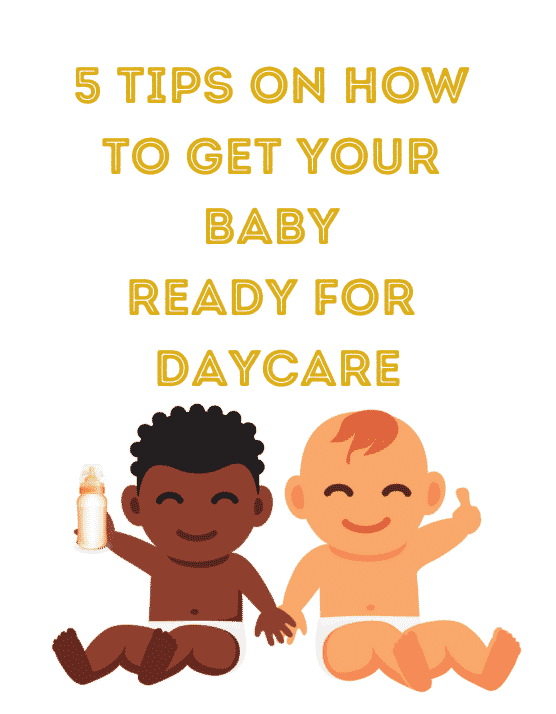 5 Tips On How To Get Your Baby Ready For Daycare
Download this cheat sheet and make transitioning to Daycare a breeze
By subscribing, you agree to get emails from The Glass Baby Bottle. We will respect your privacy and you can unsubscribe any time.