Our guide will walk you through how to choose the best breast pump for your needs.
Whether your a full-time working mom or a stay-at-home mom you'll want to choose the best breast pump to achieve Pumping Success! 
​We will focus on:
Determine what type of breast pump you will need.
Choosing a pump brand for your needs.
How to determine the proper sizing for flanges.
Extra pump parts.
Storing your breast milk.
Choosing a bottle that will work with your breast pump.
TO OUR READERS: As an Amazon Associate, I earn from qualifying purchases. Some links may be affiliate links. We may get paid if you buy something or take action after clicking one of these.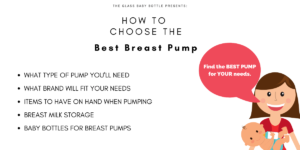 Let's start by figuring out what pump will work best for your lifestyle.
Here is a link to our Breast Pump Comparison Chart and article. Use this comparison to find the type of pump you will want to purchase. Your options will include, manual, single, and double electric pumps. As well as hospital-grade breast pumps.
For example, if you are planning on pumping more than an occasional baby bottle, your best bet is a double pump from a brand like Spectra or Medela. While the double electric pumps may cost more upfront prices ranging from $100-$500, this usually replaces the cost of formula.
Choose your brand of breast pump.
Now that you have determined the best pump type you can compare brands.
One consideration is how much support the brand you choose offers. Several brands like Spectra, Medela, and Adro offer great customer support to pumping moms.
Many breast pump brands even have private Facebook groups for moms. If your having an issue with your breast pump these groups can provide valuable information.
Here are some links to brand-specific Facebook groups:
Choosing a  Breast Pump Flange size  (IMPORTANT):
The flange is connected to the breast pump tubing and comes into direct contact with your breast.
Breast pump flanges are not a one size fits all part. In fact, getting the sizing right on your flanges is extremely important.  These inexpensive parts deserve your full attention.
When using your breast pump your nipple should not be rubbing or sticking to the side of the flange. As you can imagine that is not only uncomfortable but can lead to less productive pumping.
Instead, your nipple should easily be gliding back and forth inside of the flange.
When choosing the right size flange, keep in mind that your nipple size will increase while you are pumping. We strongly recommend having every size flange available for your breast pump manufacturer on hand.  This will allow you to get the hang of which size fits your nipple the best.
Furthermore, you can also purchase generic flanges that will fit most pumps.
One of our favorites is  Maymom detachable flanges, which offers various kits, so you can order a pair of small, medium, and large all in one kit.
Order extra breast pump parts.
It is a good idea to have a spare set of breast pump parts including tubing, valves, and membranes.
This is especially important if you are pumping over half the time or are exclusively pumping.
Your pump manufacturer will sell part kits to go along with the pump you have selected. Or there are also generic pump kits for most major brands of pumps.
Decide on how you want to store your breast milk.
Pumping right into a bottle is a great choice for occasional pumpers. Another option is using breast milk storage bags. One of our favorites is the NUK brand as it is compatible with virtually all pumps.
We earn a commission if you click this link and make a purchase at no additional cost to you.
You can also purchase containers to store your breast milk in from plastic to glass mason jars.
Check out our Breast Pump Baby Bottle Comparison Guide to see which bottles will work with your breast pump.
Choose a baby bottle that will fit your needs.
As mentioned above you can pump right into some baby bottles.
Here is a link to the Breast Pump Baby Bottle Comparison Guide.
Options for baby bottles will include glass, plastic, silicone, and stainless steel.
One of our favorites is the Comotomo baby bottle which is plastic-free, lightweight, and easy to pour your breast milk into. Here is a link to our Comotomo Baby Bottle Guide.
Support. 
Even the most prepared moms will tell you everything did not go as expected when feeding your baby.
If the way you are currently feeding your baby is not going so well, reach out to specialists and friends for help.
We list several ideas on getting support in our Postpartum Resource Guide.
At TGBB we are firm believers in the saying "A Fed Baby is the Best Baby." In other words, we are a judgment-free website/community. You choose which method is right for feeding your baby. We strive to provide useful information for all parents regardless of how they choose to feed their babies.
Kristie Turck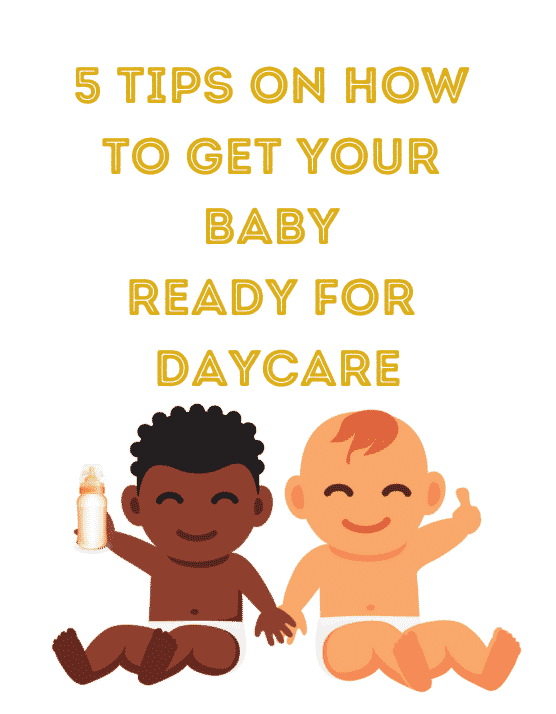 5 Tips On How To Get Your Baby Ready For Daycare
Download this cheat sheet and make transitioning to Daycare a breeze
By subscribing, you agree to get emails from The Glass Baby Bottle. We will respect your privacy and you can unsubscribe any time.