Packing a lunch for your child that will stay cool and safe on hot days can be a constant struggle.
Our daughter once brought home her lunch box after a very warm day and the cheese I had packed her was a melted glob in the bottom of a stainless steel container. Yuck!
Below we have assembled some of the best safe lunch products that can help keep lunches cool and healthy.
**Disclosure: Some of the links below are affiliate links, meaning at no additional cost to you, I will earn a commission if you click the link and make a purchase. 
Avoid Perishable Foods in Lunchboxes On Hot Days
First and foremost, if you live in a place where extreme heat is still occurring be sure to pack non-perishable items until temperatures cool down a bit.  We live in Arizona (school starts early August here) and I have often waited until mid-September to pack any type of perishable items.
Some non-perishable School lunch ideas include:
Kind Granola Bars kids love these bars, plus most are gluten and GMO-free.
Earth Best Kidz Organic Apple Sauce
Bare Fruit Organic Baked Snacks
Other easy ideas include:
Fresh Whole Fruit
Cut up Vegetables
Sandwiches: like hummus and veggies or a version of pb&j
Safe Ice Packs For Kids Lunchboxes
Ice packs are a necessity for most of the school year.  Choose ones that will easily fit in your child's lunch box and that cannot easily puncture and leak the contents.
We recommend sturdy BPA and PVC-free ice packs and prefer the ones that are as flat as possible, making them easy to fit in all types of lunch boxes.
Fit and Fresh makes a line of Cool Coolers that are BPA-free and PVC-free.  The inside of the cool coolers are filled with 99.2% distilled water and the other less than one percent is food coloring.
Safe Lunch Boxes that are BPA, Phthalate, PVC & Lead-free
The really big double-decker ones are a great option, but we prefer ones that are sleek in design and can easily be placed in a school backpack. The top two brands that meet our criteria are Bixbee and Beatrix both are BPA-free, phthalate-free, PVC-free, and lead-free.
Insulated Lunch Containers for Kids
There are some great products that really keep food insulated and leak-proof for the whole day.  They're perfect for packing perishable items and feeling confident that they will stay cold all day.
One of our favorites is the Thermos Lunch Containers.  They keep food really cold/hot and they have a small enough opening that even younger kids (like 1st graders) can open them by themselves.  These containers are vacuum sealed and made from 18/8 stainless steel.
FYI — once I packed two scoops of ice cream in one of these and my daughter said most of it was still frozen solid at lunchtime!
Lunchbots also makes a brand of leak-proof insulated lunch containers, but these do have a much wider lid and would be difficult for children under the age of 9 to open by themselves.
Innobaby makes an insulated and leak-proof stainless steel bento box encased in a plastic shell.  These do help keep food cooler longer but do not expect the same results as the above-mentioned containers. The nice thing about the Innobaby insulated bento boxes is that they are very easy for kids to open and close. Here is a link
Safe Insulated Water Bottles for Kids
 We will sort our picks for insulated stainless steel water bottles by age.
Ages 1-5:
We love the Foogo Stainless Steel Straw Bottles.  These are completely leak-proof and really keep drinks cold.  Our daughter used one of these from daycare all the way into kindergarten.  They are indestructible and come in really cute designs are well.  They are also super easy to clean.  Plus, now there is a safe Frozen-themed water bottle on the market!
Ages 6-12:
Our favorite here is the Ecovessel insulated stainless steel water bottles. They are 99% leakproof. We had a leak once when the straw was not properly stored in the down position.  It keeps water really cold and comes in different sizes. The 16 oz. may seem a little big for a first-grader, so some smaller sizes are available.
​
TO OUR READERS: As an Amazon Associate I earn from qualifying purchases. Some links may be affiliate links. We may get paid if you buy something or take action after clicking one of these.
Kristie Turck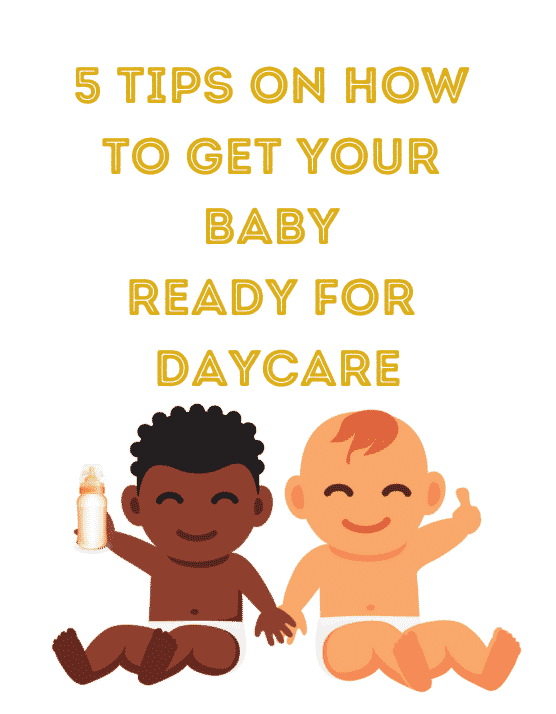 5 Tips On How To Get Your Baby Ready For Daycare
Download this cheat sheet and make transitioning to Daycare a breeze
By subscribing, you agree to get emails from The Glass Baby Bottle. We will respect your privacy and you can unsubscribe any time.