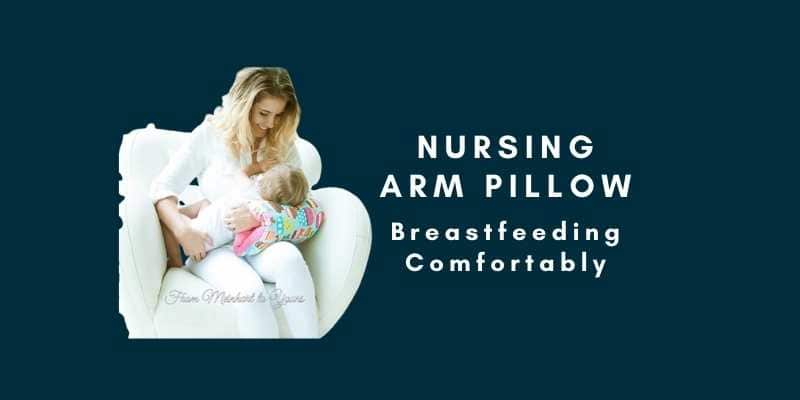 The Nursie Nursing Arm Pillow is baby feeding genius. Often the best baby products are those that make you scratch your head and wonder, "why didn't I think of this!"
Small Size, Perfect for Travel
The Nursie pillow is small, about a 1/4 of the size of a regular nursing pillow making it perfect for moms on the go.  The Nursie slips around your arm and puts your baby in an optimal feeding position.
Not only is it a great choice for nursing moms but works just as well for bottle-feeding parents.  Elevating your baby's upper body during feeding helps prevent gas build-up in little baby bellies.
The beauty of the Nursie lies in its simplicity and smaller than usual size. Today with the sheer amount of baby gear that most of us have to lug around, anything that helps remove some of that burden is always welcome.  The Nursie looks like a super cute little throw pillow when not being used, whereas a Boppy or another large nursing pillow can easily consume half of your coach.
The Nursie Nursing Arm Pillow is available in a wide variety of attractive patterns including Purple Midnight Feathers, Bliss baby, Under The Sea, and Dandelion.
Where to Buy the Nursie Nursing Arm Pillow
The Nursie is made of soft plush fabrics, is generously padded with cotton filling, and is machine washable.  Did we mention it is handmade here in the USA? Currently, you can purchase your Nursie , owned by Tiffany Meinhart.
TO OUR READERS: As an Amazon Associate I earn from qualifying purchases. Some links may be affiliate links. We may get paid if you buy something or take action after clicking one of these.
Kristie Turck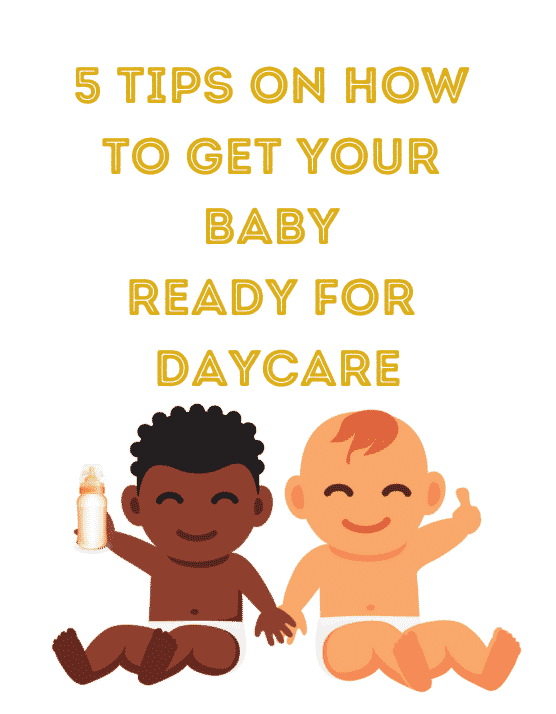 5 Tips On How To Get Your Baby Ready For Daycare
Download this cheat sheet and make transitioning to Daycare a breeze
By subscribing, you agree to get emails from The Glass Baby Bottle. We will respect your privacy and you can unsubscribe any time.