In this DIY Mommy Hack, we'll show you how to turn your mason jars into a glass sippy cup. Glass sippy cups are often hard to find and pricey, ranging from $12 to $19 per cup. Our mason jar sippy cup will range in price from $3 to $10 depending on the size of the mason jar.  Let's get started!
*Last month we walked you through how to make your own glass baby bottle, you can check that out here.
Instructions For Making a Glass Sippy Cup
INGREDIENTS
Glass mason jars regular neck 12, 8 or 4oz.   Use regular neck mason jars only, the spout will not work with the wide neck mason jars. We recommend the 4oz or 8oz for younger children as glass is on the heavier side and it will be easier for them to hold.
The screw-on rings provided with regular neck mason jars
This silicone sippy spout.    Trust us, we have tried others. This will work with a regular neck mason jar.
This Spout Works with Mason Jars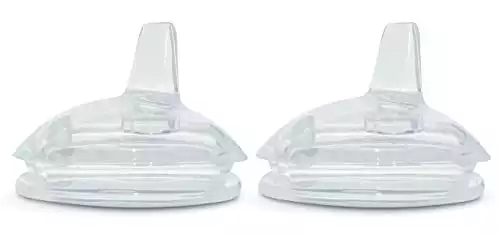 We earn a commission if you click this link and make a purchase at no additional cost to you.
INSTRUCTIONS
Place the silicone spout inside of the ring provided with the mason jar and screw the ring onto the mason jar.
HASSLE-FREE OPTION
In a rush and just want to buy a ready-made mason jar sippy cup?  Check this out!
Above is the JellyJackets Silicone Mason Jar Sippy!  You can use the silicone screw-on cap with any regular neck mason jar, the same goes for the silicone sleeve.  Here is an Amazon Link to purchase.
VARIATIONS
If you are looking for a hard spout glass sippy instead of a soft spout like the Nuby spout listed above, here are some options.
Ball Sip and Straw Lids
  These are little plastic disks that sit inside the ring of the mason jar. The hole can be used to sip from or use the straws to create a glass straw cup.
ILids
   ILids are neat because the top opening can be sealed shut when you are not using the sippy. *ILids are wide mouth so you will need to purchase wide mouth mason jars.
Cuppow
  These are plastic inserts that sit inside the ring of your mason jar.
PROTECTIVE COVERS
Glass Guardian
is a family-based veteran-owned business that makes high-quality silicone bottle covers right here in the USA.  The best part is that these covers fit onto most 8oz mason jars.  What we love is that, unlike some other brands that just wrap around the sides of the mason jar, these fully cover the bottom of the mason jar as well.  Plus there are little raised circular bumps on the covers which helps improve the grip for little hands.
As with all glass products we recommend only using them with adult supervision.
TO OUR READERS: As an Amazon Associate I earn from qualifying purchases. Some links may be affiliate links. We may get paid if you buy something or take action after clicking one of these.
Kristie Turck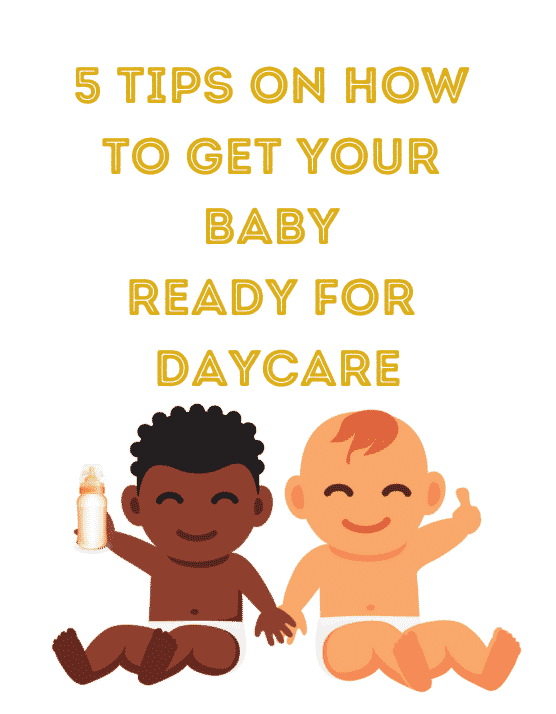 5 Tips On How To Get Your Baby Ready For Daycare
Download this cheat sheet and make transitioning to Daycare a breeze
By subscribing, you agree to get emails from The Glass Baby Bottle. We will respect your privacy and you can unsubscribe any time.