The joy of warm baby wipes! While some will say it's an unnecessary luxury. I relish the simple comforts of a warm baby wipe.
Look, you are going to change hundreds of diapers. Why not make the experience an enjoyable one for you and your baby.
Do Baby Wipes Need To Be Warmed?
No, and yes. No, because you can use them without warming, but why? Yes, because, having a nice baby wipe warmer next to your diaper changing station is a $30 luxury? Compare it to those seat warmers in your car.
Your baby will appreciate the warmth against her skin, not to mention your hands. Plus, some warmers have extra features like the built-in night light on the Munchkin Wipe Warmer.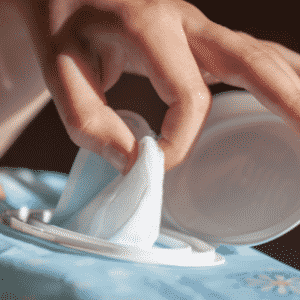 Can You Put a Pack of Wipes in a Warmer?
Yes, 99% of the time any brand of baby wipe warmer will hold a standard box or bag of wipes. Take the wipes out of the original container or bag and place them inside the wipe warmer. The wipe warmer will keep those baby wipes warm. Especially the wipes at the top which are the first ones you will be using.
How Do I Warm Baby Wipes Without a Warmer?
If your child has become accustomed to the warm wipes but your out and about. Just grab a few wipes and hold them in your hands for 30 seconds. That is enough time to warm them for your sweet little baby.
Can I Use a Wipe Warmer with Cloth Baby Wipes?
Yes, you can! You want to make sure your cloth wipes are a similar size to regular baby wipes. Choose cloth wipes that are no larger than 8 1/2″ x 8 1/2″ square. To use, fold the cloth wipes in half and place them inside your warmer. And saturate with wipes with your favorite baby wipe solution. If you are wondering how to get cloth wipes to feed continuously through the warmer, check out this YouTube video.
Which Baby Wipe Warmer is Best?
I love the Hiccapop Baby Wipe Warmer. It does the best job at warming the wipes. In particular the wipes at the top. Which are the ones you'll be using. It has a soft night light and is simple looking and easy to use. It also feeds the wipes better than most other brands. So why not splurge a little and buy yourself a baby wipe warmer.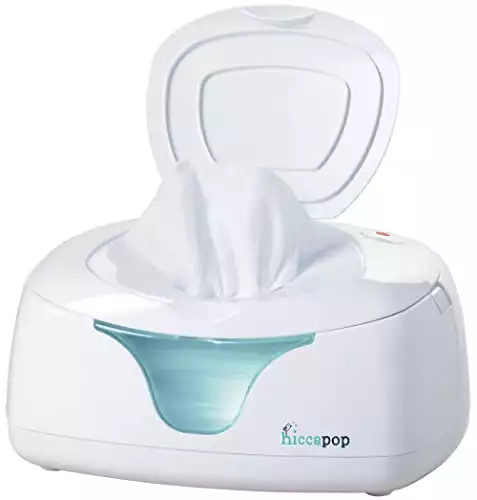 We earn a commission if you click this link and make a purchase at no additional cost to you.
Since we are talking about wipes, have you seen these diaper and wipe depot stations? They can hang over your diaper changing table or sit on the top. It's an easy and quick way to stay organized during diaper changes. perfectly optimized content goes here!
Not sure about which diaper brand will work best for your baby? Check out our Complete Guide To Choosing the Best Baby Diaper.
Kristie Turck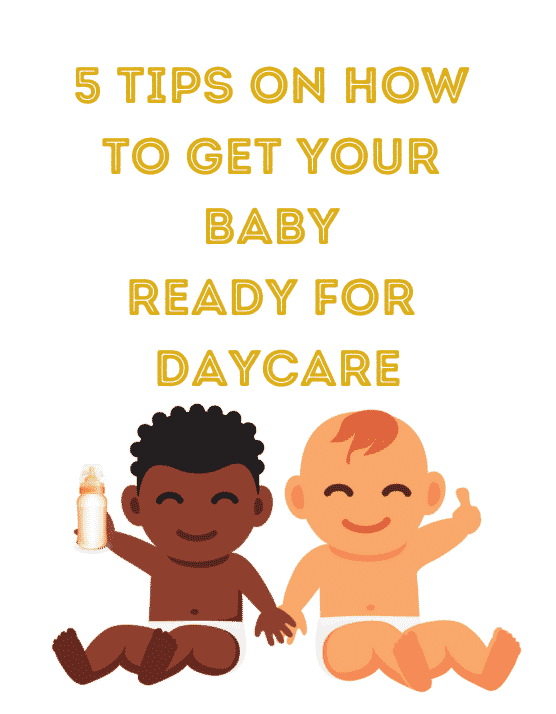 5 Tips On How To Get Your Baby Ready For Daycare
Download this cheat sheet and make transitioning to Daycare a breeze
By subscribing, you agree to get emails from The Glass Baby Bottle. We will respect your privacy and you can unsubscribe any time.